---
---
---
---
---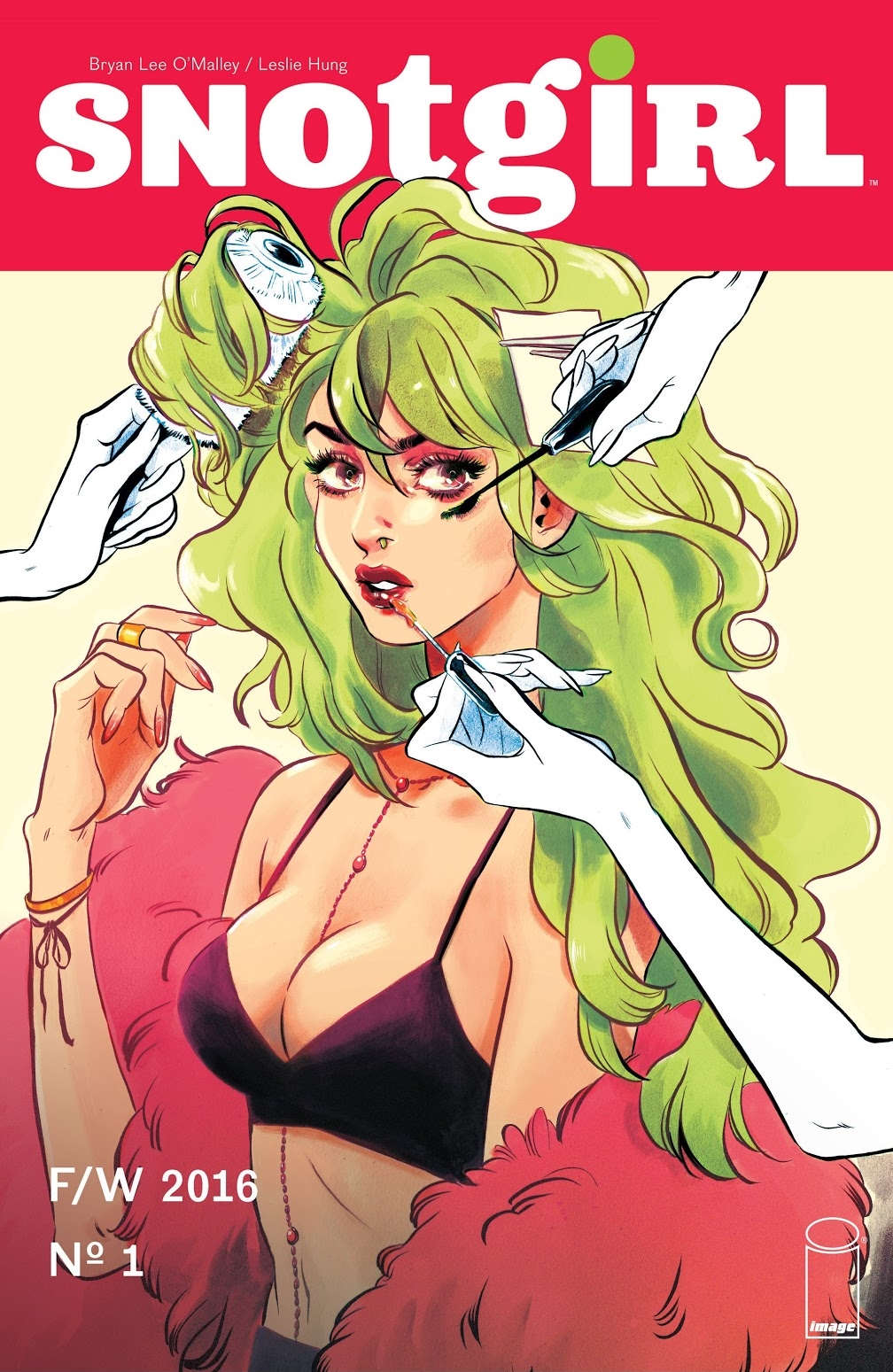 Initial release cover for Snot girl #1
Snotgirl is a comic series published by Image Comics written by Bryan Lee O'Malley and illustrated by Leslie Hung which started in July, 2016 and is still on-going.
It is notable for being O'Malley's first written work not also drawn by himself, as well as being his first bi-monthly series.
Snotgirl currently has 15 issues, the most recent being released on March 11, 2020 and three completed volumes editions: volume 1 – volume 3
WHO IS LOTTIE PERSON? Is she a gorgeous, fun-loving social media star with a perfect life or a gross, allergy-ridden mess?
Enter a world of snot, blood, and tears in this new ongoing series from New York Times Best Seller BRYAN LEE O'MALLEY (Scott Pilgrim) and dazzling newcomer LESLIE HUNG!
Lottie Person is an image-obsessed fashion blogger and social media star with green hair and chronic allergies, whose aloof online presence contrasts with her deeply insecure personality.
Lottie's neuroses about herself are exacerbated when she meets Caroline (nicknamed "Coolgirl"), with whom she desperately wishes to be friends.
But Caroline isn't perfect either– and soon Lottie is tangled in her web of mystery.