No, the 'Meme Movie 2020' isn't happening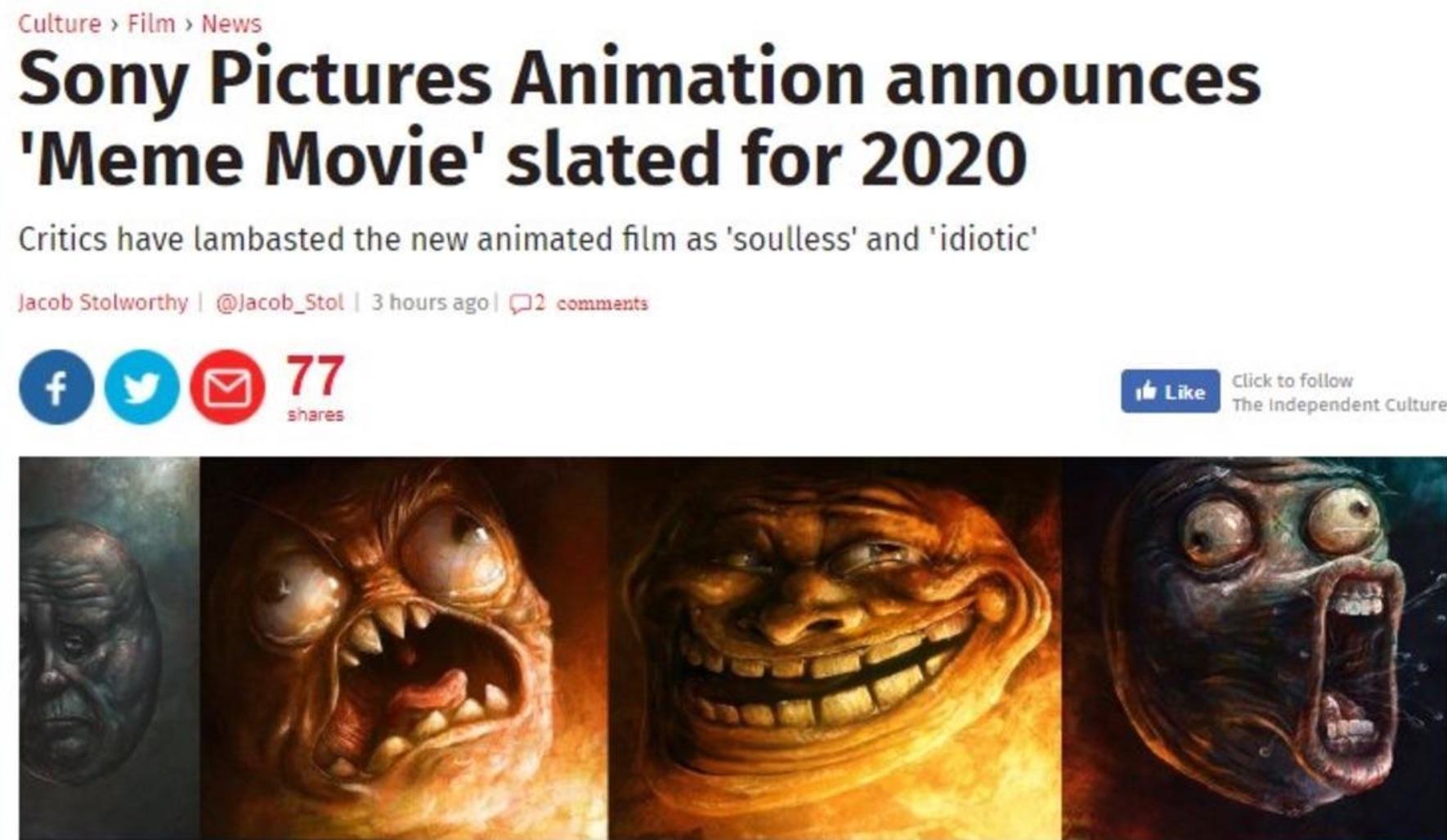 Over the past week, I've been endlessly tweeted and emailed about a story I "reported" regarding a newly-announced film centred around memes inspired by the, er, success, of The Emoji Movie.
But, as fun as it might be to hear Channing Tatum voice the Forever Alone face, this was a hoax.
A faux-Independent news story headlined "Sony Pictures Animation announces 'Meme Movie' slated for 2020" was mocked up, the creator even going to the trouble of writing an opening paragraph 'confirming' that Sony planned to release a film pitting a troll meme protagonist named Trolo against WWE champion John Cena (in fairness, inspired) in a journey through "cyberspace and internet forums."
The screengrab of this story started doing the social media rounds, amassing hundreds of retweets and thousands of likes as well as sporadic tweets to this very writer whose name had been slapped on it.
A handful of news hounds smelling a story sneaked into my mentions confused as to why my author page was filled with stories about Game of Thrones and appraisals of under-appreciated TV shows – insert shameless Leftovers plug here – with no mention of a Meme Movie (respect to these journalists for actually doing their jobs and attempting to track down the original source).
In short, what happened was this: the meme creators took a story I wrote last Friday (28 July) about The Emoji Movie's dreadful Rotten Tomatoes score and changed everything but the subhead.
So, in case you've been suckered into believing the story, let it officially be stated – as far as I'm aware – Sony Pictures Animation thankfully has no plans to produce a Meme Movie.
Unless this very debacle gives them the idea for one, in which case I can only apologise for my part in it.