Situated to the west of Paris, almost opposite the other park of Vincennes, the Bois de Boulogne, with its lawns, lakes, waterfalls and gardens, covers an area of more than 2200 acres. In the era of the Merovingian kings, it was a vast forest, called the Foret du Rouvre, from the name of an oak-tree which grew abundantly there. In the 16th century, a church called Notre-Dame-de-Boulogne-sur-mer was erected, and gradually the name of Boulogne came to replace that of Rouvre.
The place became a refuge for adventurers and bandits, so that in 1556 Henri II had it surrounded by a high wall with eight gates. It was replanned by Colbert and Louis XIV opened its gates to the public, with the result that the wood became a favourite place for promenades. Devastated in 1815 by the English and Russian armies when they camped there, the wood was given to the city in 1852 by Napoleon III, who commissioned Haussmann to replan and reorganise its thus the wood became a vast park, inspired by London's Hyde Park, which the emperor had admired.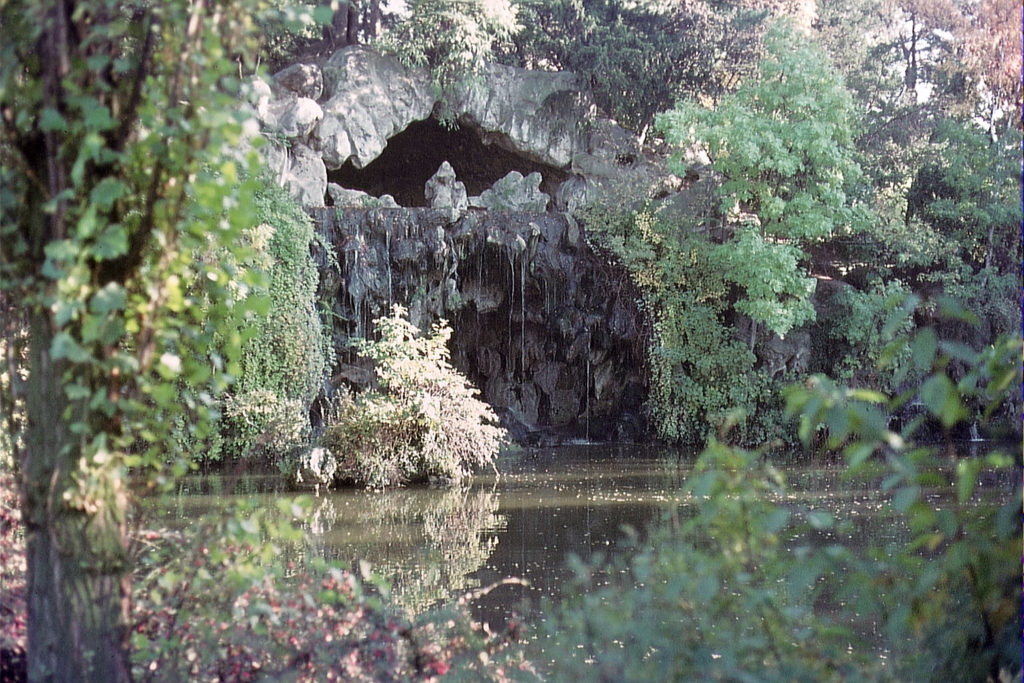 Today the Bois de Boulogne includes lakes (the Lac Superieur and Lac Inferieur), waterfalls (the Grande-Cascade), parks (a splendid one is that of the Bagatelle, with the two mansions of the Chateau and Trianon), museums (the Museum of Popular Arts and Traditions) and famous sporting centres (the Longchamps Racecourse, where the Gran Prix is run every year, and the Auteuil Racecourse).